SOLD
Simple, clean, ready
Live simply. It's a great way to be.
Everything including the kitchen sink… another great way to be. There's room to build a full kitchen, and the van is set up to do this. It just depends on your vision.
This van is a 2019 Sprinter 2500, 170 wb
As a quarantine project, this is a build and flip. No joy riding on our end.
The essential build
Everyone needs something different. We have unique cooking preferences, gear preferences, and layout preferences.
The things we all need are a bed, electricity, insulation, and ventilation. 
A cedar ceiling and upholstered walls will put you at ease as the havelock wool insulation keeps you warm (or cool in the summer!)
Two Maxxfans to circulate air and vent out that morning skillet.
200ah AGM, 160W Solar, battery isolator, and a 2000W inverter to keep you powered.
The van will come with an OEM Mercedes bench, so you can bring your kids/friends/river rats along for an adventure!
Tailor it to your needs
There is no planned kitchen. We are happy to tailor one to your needs. The van is pre-wired to accommodate a number of layouts, so whether you want to pick it up for a fun DIY finish project, or you prefer a custom cabinet finish, it is prepared. Or maybe you prefer to keep it simple!
It's a 2019 Sprinter 170 RWD
Crew package: you have windows and a bench seat inside.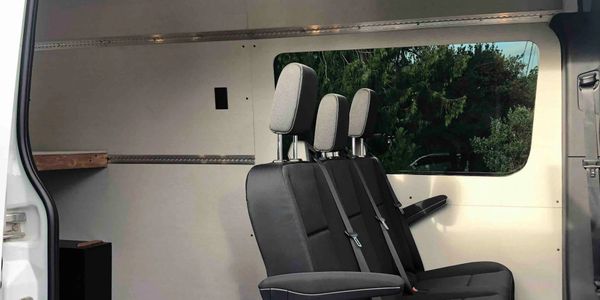 Bench Seat
A bench seat with three seatbelts is a no-brainer for a family or for bringing your friends along. Quick to remove if you need more space for gear (as if!) or you want to deck it out with a large kitchen.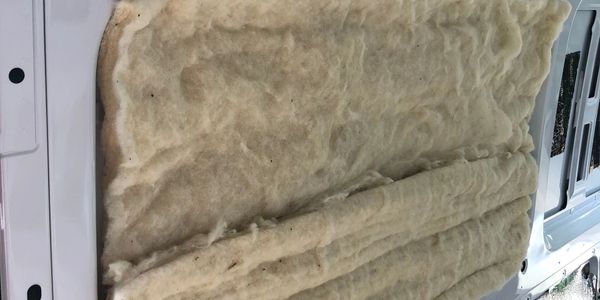 Insulation
Havelock wool is natural,  mold-resistant, and helps balance moisture in the van.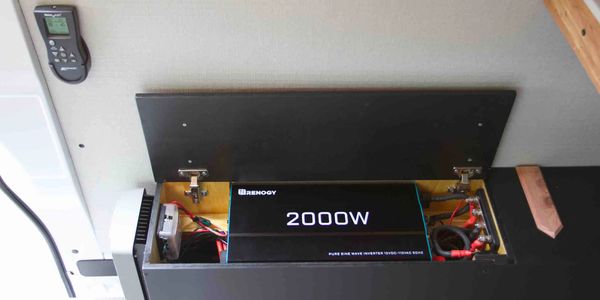 Clean electronics, fused for safety.
It's important to know your van is safe. Engineered to scale up, the van comes with clear schematics so you or another builder can see what is going on.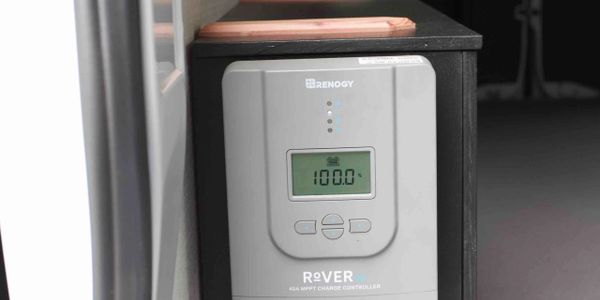 160 Watts of Solar and 200AH AGM batteries
Tried and tested Renogy equipment. AGM batteries are capable of higher and lower temps than Lithium types, and keep costs down.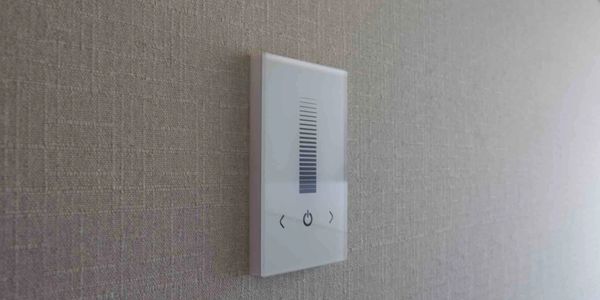 Dimmable Lights
The van's 8 recessed LED lights are dimmable with style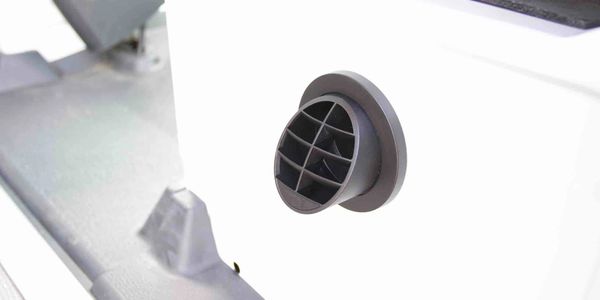 Espar S2-D2L
This is the new heater from Espar. Quiet with a built-in altitude sensor.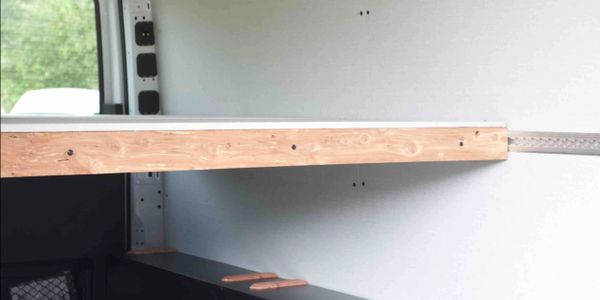 Short Queen
Set up to sleep lengthwise, the bed platform will fit a 75×60 short Queen. If you happen to prefer an 80-inch length, it's a quick modification to lengthen the platform
Ventillation
With two fans, you're sure to stay cool and your van won't smell like the curry you made last night.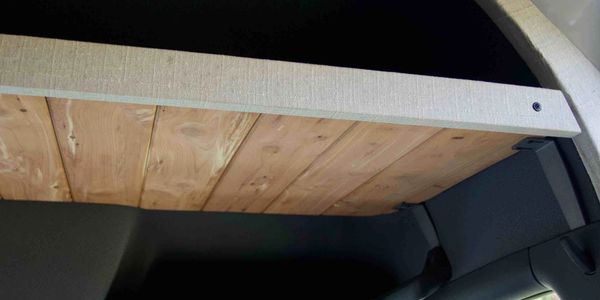 Headliner Shelf
A must-have, the headliner shelf turns open space into excellent storage.
More storage
Storage is always key. The wheel well boxes are top-loading, one deep (17in) cubby and one shallow (4in) on each side.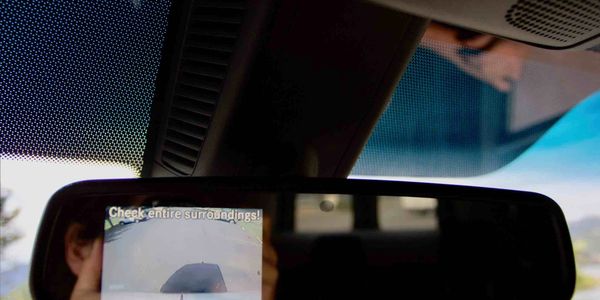 Backup camera
Ever backed up a 22-foot van and made it look easy? You will.
SPECS
Electrical
Battery: 200 Ah AGM, Renogy (2x100ah batteries)
Solar: Monocrystalline 160W, Renogy
Charge Controller: 40A Rover Mppt by Renogy
12v Fuse Blocks on both sides of van
All the wiring has been over-engineered to accommodate additional solar panels and accessories, and comes with a manual so you can easily comprehend and modify the system. Everything is fused for safety.
2000W Pure sine wave inverter, wired to both sides of the van, 8 Amp and 20 Amp outlet.
ACR (isolator) to charge off the alternator as you drive, with a manual disconnect.
12v socket and usb at the front and back of the bed
Dimmable LED puck lighting
Heat and air management:
Havelock wool insulation: wool is antimicrobial and both absorbs and gives off moisture, without the use of additional chemicals. This means that in humid conditions, it will wick moisture from the interior of the van without molding, then in arid environments it will release that moisture.
2 Maxxair Fans, front and back. Two fans are ideal for maximum airflow in a long van, as you can circulate one in and the other out. One is directly over the bed, and the other is where your kitchen may be.
Espar diesel heater: tried and true, this is the 2kw S2-D2L version. It's quieter than its predecessor, has a built in altitude sensor, and an improved controller and timer.